PERPRO offers in-house engineering services and consultation for our clients to support all Engineering, Procurement and Construction of Cathodic Protection and Other Anti Corrosion projects at our EPC Head Office located in North Jakarta. PERPRO equipped our engineering personnel with strong technical expertise by attending local & international courses (NACE, ICORR, INDOCOR, ASCOATINDO, BOSIET).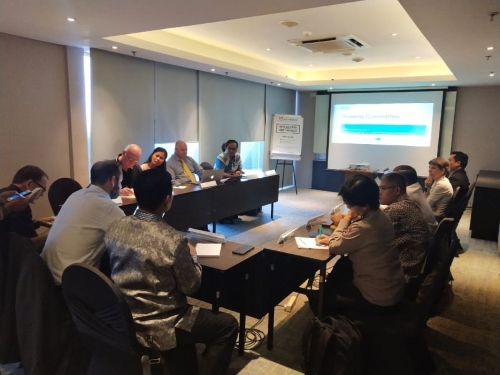 (PERPRO FACTORY & WAREHOUSE)
PERPRO and our sister Company, TAM operates two factories in Indonesia - Kawasan Industri MM2100, Cibitung and Kawasan Industri Greenland (GIIC), Cikarang - which is strategically located and one of the best industrial locations in Indonesia.

Our factory is fully equipped with skilled labour, management system and modern technology equipment, in order to cater the needs of clients and providing the best quality anti-corrosion products.

PERPRO also operates three warehouses in Indonesia - Cikupa, Citereup and Balaraja - that are strategically located to provide an efficient supply chain and distribution channel to our various project locations across the nation.

With facilities area of more than 20.000 m2 and supported by more than 250 personnels, we strive to provide the best product and anti corrosion solutions for our customers in this emerging industry.