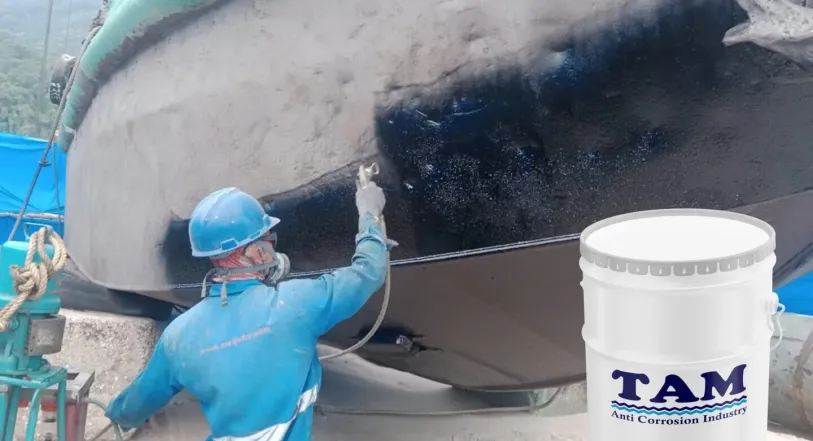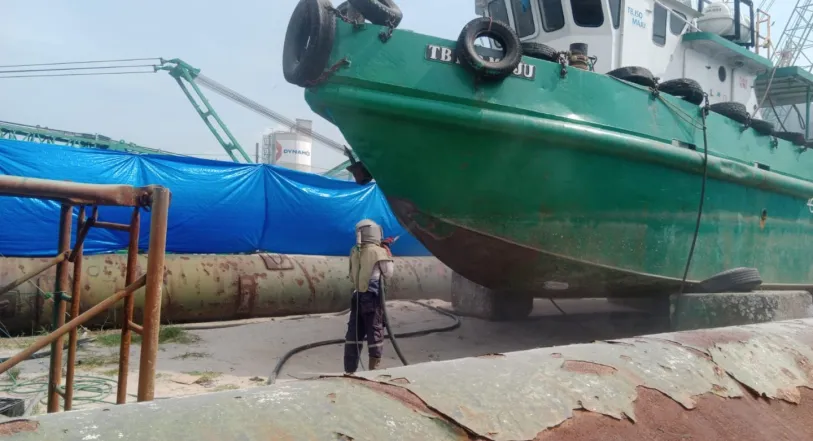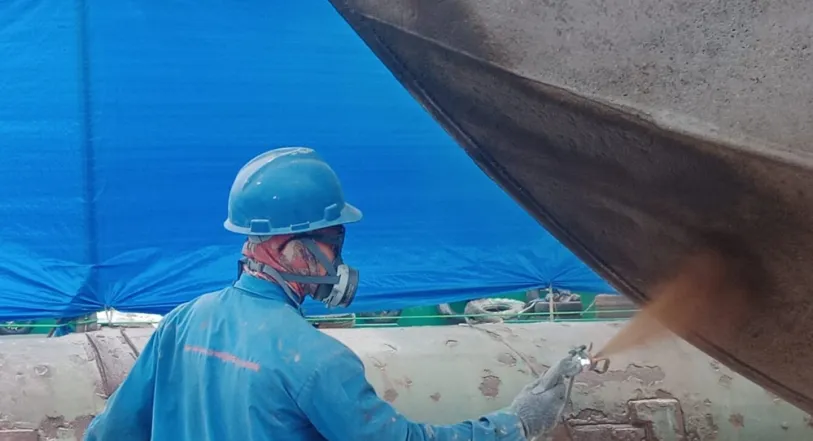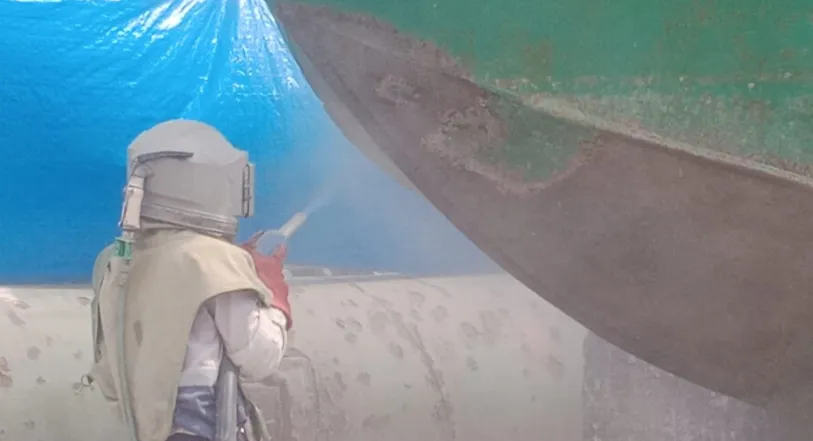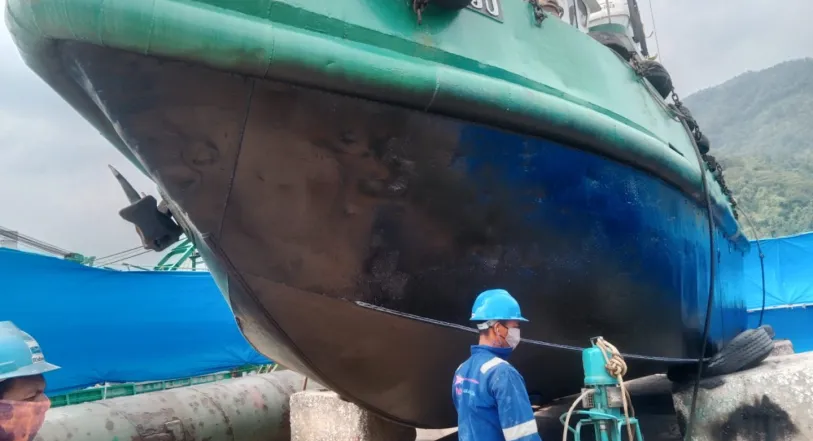 EPOXY COAL TAR PAINT INDONESIA
COALTAR EPOXY COATING (TAM 911 Coaltar Epoxy) is a combination base consisting of coaltar pitch and epoxy polyamine with bisphenol A curing agent. We specially designed it for the shipping/marine industry. The best choice because coaltar epoxy has very strong strength to resist corrosion & chemicals, at a very affordable price & ease of application.

TAM 911 Coaltar Epoxy can be applied in the C5-M marine environment, which is very suitable for:
1. Barge,
2. Tug boats
3. Pier
4. Dump trucks
5. Structures in coastal areas

FEATURES:
- Very good anti-corrosion
- Resistant to sea water very well
- Type of High Build Coating
- Resistant to abrasion
- Resistant to chemical polluted water
- Surface tolerance
- Economical product
- Products that have proven to be very strong and good

Black color - Semi Gloss.

Coaltar epoxy can be applied to the barge body combined with an antifouling coating to create very strong corrosion and chemical protection.

For side boards, you can use coaltar epoxy or alkyd.